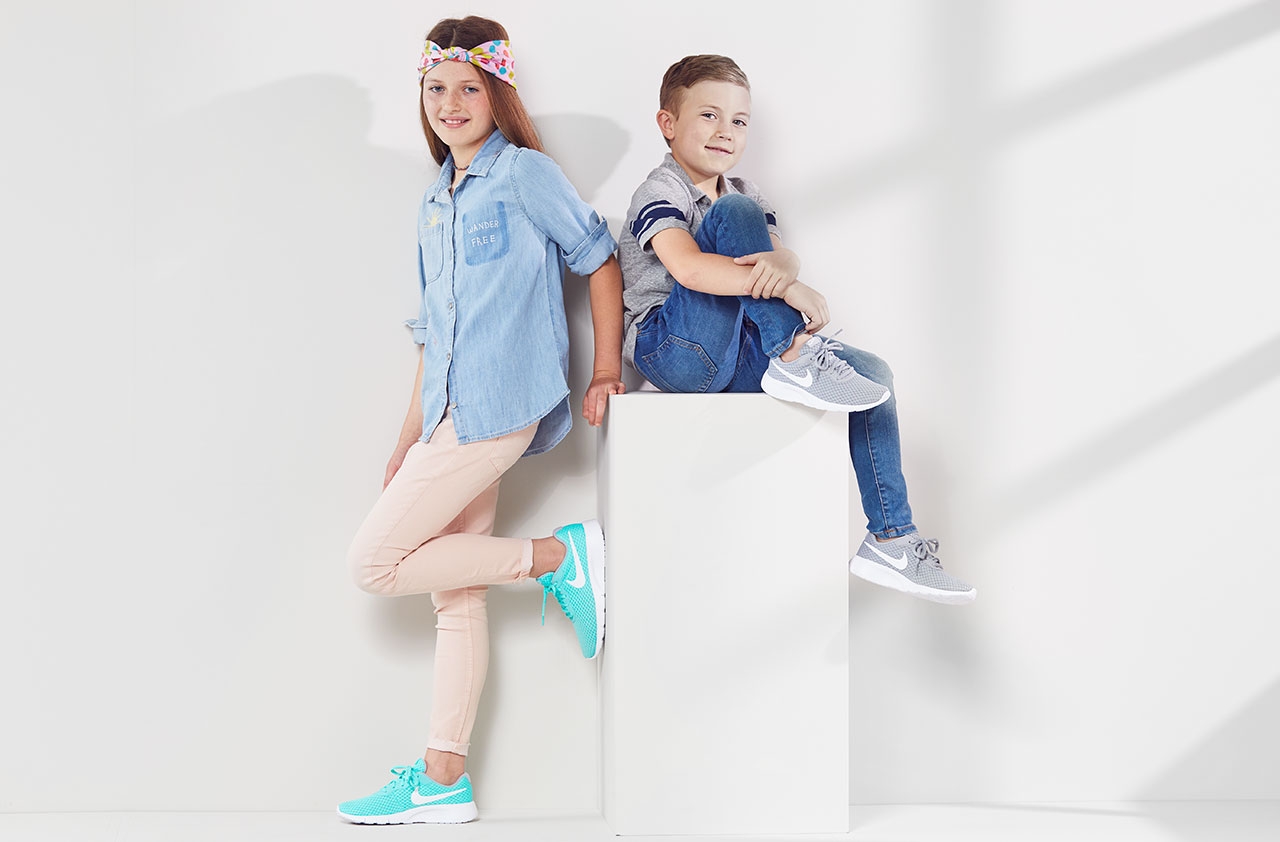 SHOP ALL KIDS'
Their favorite brands and styles
TRENDING NOW:
This season it's all about comfy styles to carry them from class to play. The trends change as fast as they grow and a classic mary-jane, loafer or a pint-sized boot will always stay cool. Whether they're playing in the leaves or sliding in the snow - they'll be doing it in style with the wide variety of cold-weather silhouettes and trendy girls' ankle boots Off Broadway Shoes has to offer.

Athletic sneakers will always keep up; we make sure to offer the brands and styles they love including Nike, Adidas, Converse, Skechers and more! Athleisure isn't just for adults, your little one will get an A+ in fashion with a comfortable sneaker paired with anything and everything. They'll shine bright with a fun emoji print or a Skechers Energy Lights high-top that flashes with every step!

These kid-approved kicks will have them stepping into the classroom with style and heading home with pizazz! Shop the latest kids' boots and sneakers at Off Broadway Shoes for the top brands and the newest trends.