THE PLANT SHOPPING CENTER
21 CURTNER AVE
SAN JOSE, CA 95125
(408) 286 - 6203
WE'RE OPEN: 10:00 AM - 9:00 PM
HOURS OF OPERATION
OPEN TODAY:
10:00 AM - 9:00 PM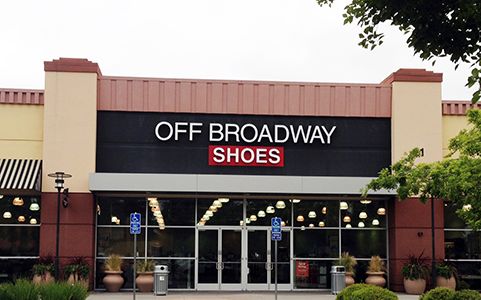 HOURS OF OPERATION
OPEN TODAY:
10:00 AM - 9:00 PM
GREAT MALL OF THE BAY AREA
125 GREAT MALL DR MILPITAS, US-CA 95035
4085868978
When the seasons change, it's time to update your shoe closet. Don't miss out on this season's hottest trends. Let Off Broadway Shoes at The Plant shopping center in San Jose, CA be your guide to staying up-to-date on all of the latest fashions and styles this season. With top brands like Clarks, Jessica Simpson, Adidas, Steve Madden, and more, Off Broadway Shoes in San Jose has the best choices so you can look great this season.

With amazing deals and promotions constantly being announced in the store, you'll want to restock your entire shoe closet when you come in. Shop women's shoes, including dress, athletic, casual, and boots right alongside a huge selection of men's shoes and children's shoes, too. Find a great pair of shoes to fit everyone in your family! At Off Broadway Shoes located at 21 Curtner Ave, you'll leave the store feeling comfortable, fashionable, and ready to take on the world with your new pair(s) of shoes.
Top